The Four Best Libertarian Fictional Characters
By Brittni Kates
It is now the norm to find all sorts of progressive characters. For example, recently we've seen a classic favorite get transformed into a feminist propaganda movie with the new Ghostbusters. It's really annoying to see progressive characters who praise big government. We enjoy libertarian value-themed movies, shows, stories and characters who can represent our walk of life. With that in mind, I've compiled a list of some of the best libertarian characters. I've narrowed it down to some of the greatest and a few personal favorites. Here below are the top four libertarian characters of all time.
4. Frank Reynolds of It's Always Sunny in Philadelphia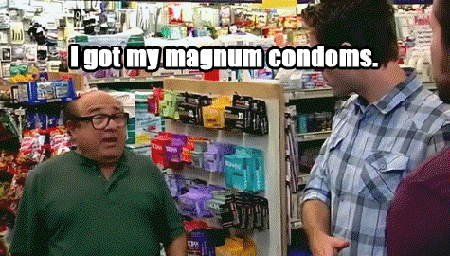 Even though Danny DeVito is insanely liberal in real life, it's hard not to love his character on It's Always Sunny in Philadelphia, "Frank Reynolds", who is the "would-be" father of main characters Dennis and Dee Reynolds. He's also a gun-toting, pot-smoking, big mouth, anti-government guy. While he has some really great quotes, one of his best was where he calls out Hillary Clinton for hating freedom.
3. Yoda of Star Wars
Hands down, Star Wars is easily one of the most libertarian movies of all time. What is better than a resistance banding together to end an authoritarian rule? Nothing. Through much thought and deliberation, Yoda has been crowned as the most libertarian in the trilogy. During The Empire Strikes Back, Yoda tells Luke Skywalker that the jedi uses the force for knowledge and defense, never attack. This best describes our view on foreign policy. We might be non-interventionists, but we are far from isolationists. We would never be the first to strike. But we will never not defend when we are attacked.