In recent years, ICE has become controversial. In fact, ICE is now one of the most controversial institutions in America. With the immigration fight heating up, many leftists have proposed a radical solution — flat out abolishing the agency. Of course, the typical blue-checkmarks on Twitter support this move.

Most sensible public officials from both sides of the aisle have shied away from this extreme rhetoric. And many more have condemned it as just, well, stupid.

It's incredibly unlikely that the agency will be abolished anytime soon. And despite liberal cries to the contrary, the majority of Americans don't support abolishing the institution. Even among Democrats, only 43% say the federal government should abolish it.
But a bombshell report by The Detroit News yesterday afternoon has shed new light on some of ICE's tactics.

In 2015, a nationwide mission referred to only as Operation Paper Chase was set up by federal agents in order to identify recruiters and entities engaged in immigration fraud. By 2017, agents were impersonating university officials in order to lure them in.

Part of the scheme involved a website, since deleted, advertising a college known as University of Farmington. This school did not exist, but was instead used to catch recruiters aiding students trying to enter the United States. The recruiters, of course, did all of this for pay — which is illegal.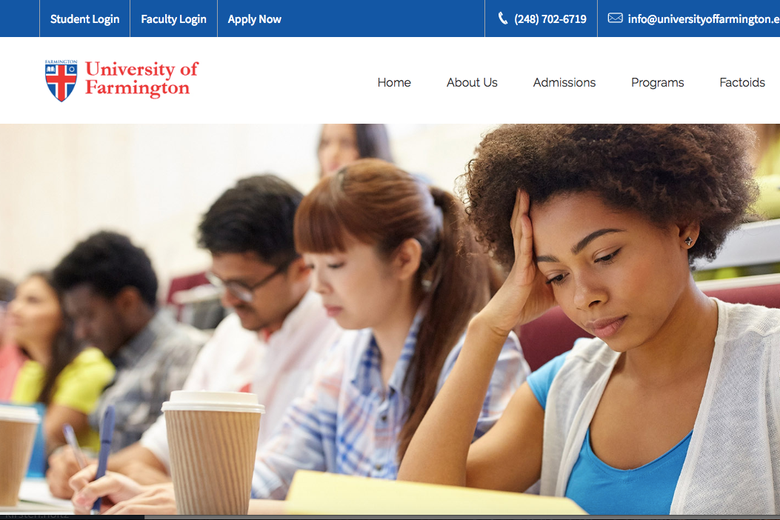 Eight student recruiters were caught trying to provide student visas for foreign nationals in return for pay. They conspired to help at least 600 foreign nationals enter the United States and/or avoid deportation and were arrested because of it.

Those charged include:
• Bharath Kakireddy, 29, of Lake Mary, Florida.
• Aswanth Nune, 26, of Atlanta.
• Suresh Reddy Kandala, 31, of Culpeper, Virginia.
• Phanideep Karnati, 35, of Louisville, Kentucky.
• Prem Kumar Rampeesa, 26, of Charlotte, North Carolina.
• Santosh Reddy Sama, 28, of Fremont, California.
• Avinash Thakkallapally, 28, of Harrisburg, Pennsylvania.
• Naveen Prathipati, 29, of Dallas.
Do you think this was justified? Or is this a form of entrapment? Let us know in the comments!