By Trent Somes and Joe Trotter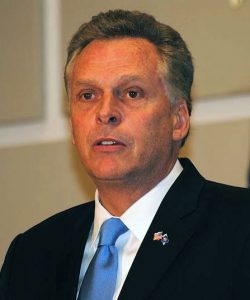 Governor Terry McAuliffe (D) is trying to institute regulations that would make it illegal for gun owners to carry a weapon, concealed or otherwise, on any executive branch offices, and Virginians are not happy.
The public has shown distaste for the regulation, showing up en masse to public hearings to speak out against McAuliffe's new regulations, with even some state employees making their voices heard in opposition of the new measures.
The Virginia Citizens Defense League (VCDL) is leading the charge against making this emergency legislation permanent, garne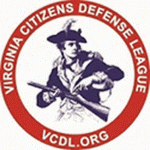 ring not only support on social media, but also at the meetings where the new regulations were being discussed. Thanks to VCDL's enormous outreach efforts, public hearings about making the new rule permanent have so far been dominated by people speaking out against the rule.
Lori Haas, the Virginia State Director for the Coalition to Stop Gun Violence, said at the public hearing, "We're here in this building today and I feel quite safe."
But other activists pointed out that it is more than just feeling safe inside the executive offices themselves. Kevin Reynolds, the chief of staff for state Sen. Thomas A. Garrett Jr., R-Buckingham, pointed out that areas right outside the offices are not as well protected, and that when he leaves the office, "As a state employee, I appreciate my right to carry a firearm in my defense."
Members of the Virginia's General Assembly passed legislation that would undo McAuliffe's executive order, but were foiled when the governor vetoed the legislation.
The ban doesn't apply to law enforcement or security personnel who carry guns while on duty.
McAuliffe came under pressure early this year by Michael Bloomberg's anti-Second Amendment group Everytown for Gun Safety, which ran ads saying things such as:
"What do VA Gov. Terry McAuliffe and NRA head Wayne LaPierre have in common? Both Gov McAuliffe and NRA Head Wayne LaPierre support allowing dangerous people to carry hidden loaded weapons in Virginia."
Everytown's advertisements were red herrings, as licensed concealed carry permit holders are among the most law-abiding citizens in the nation.
You can leave a public comment about the regulation at this link.
Content created by the Stonegait Institute is available without charge to any eligible publisher that can provide a substantial audience.  For licensing opportunities of our original content, please contact Joe@StonegaitInstitute.org. Click on this link to support the Institute's efforts.