The birth of the libertarian movement itself can be credited for the most part, to the incredible work of three remarkable women. However, there are many strains of libertarianism, and movements within the movement, so today we'll telling you about four more women, who were tremendously influential in the libertarian feminist movement.
Voltairine de Cleyre
(1866-1912)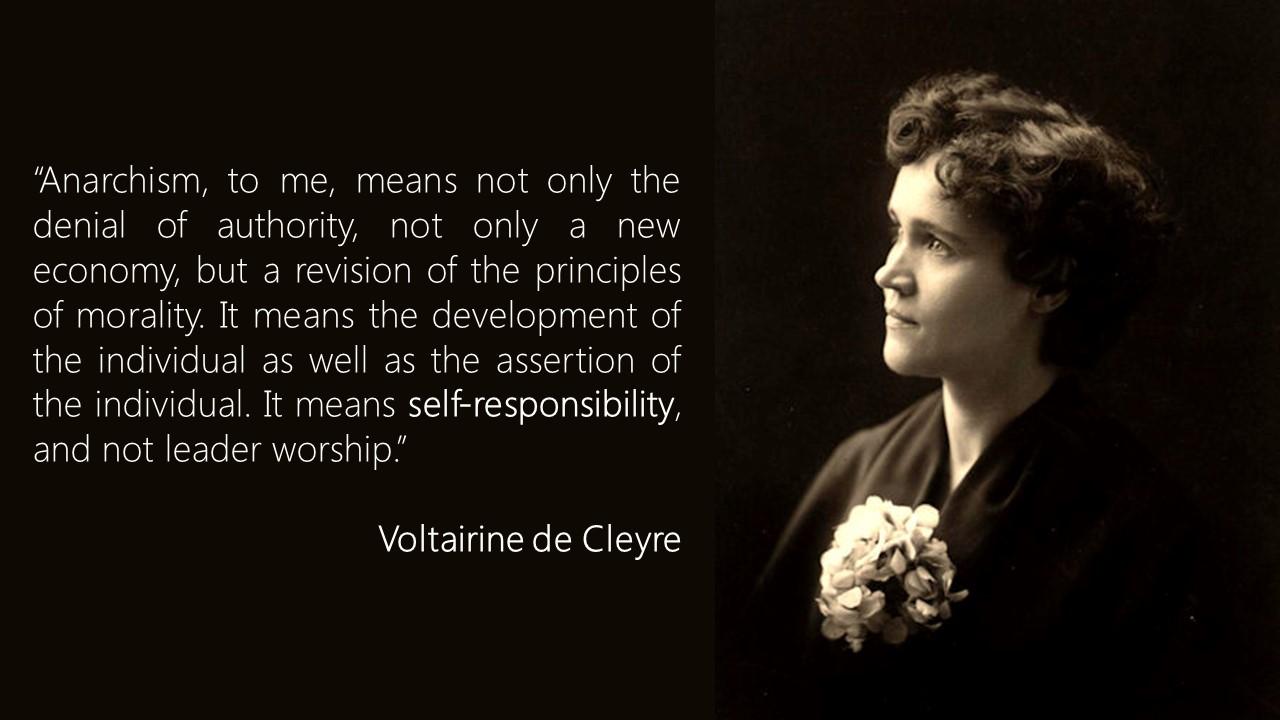 "The paramount question of the day is not political, is not religious, but is economic. The crying-out demand of today is for a circle of principles that shall forever make it impossible for one man to control another by controlling the means of his existence."
Some of the most striking anarchist thought at the turn of the century was written by the incredibly eloquent feminist, Voltairine de Cleyre. She was a prolific writer and orator, opposing the state, marriage and the domination of religion over sexuality and women's lives. Her essays have been collected into a book, and many can also be found online.